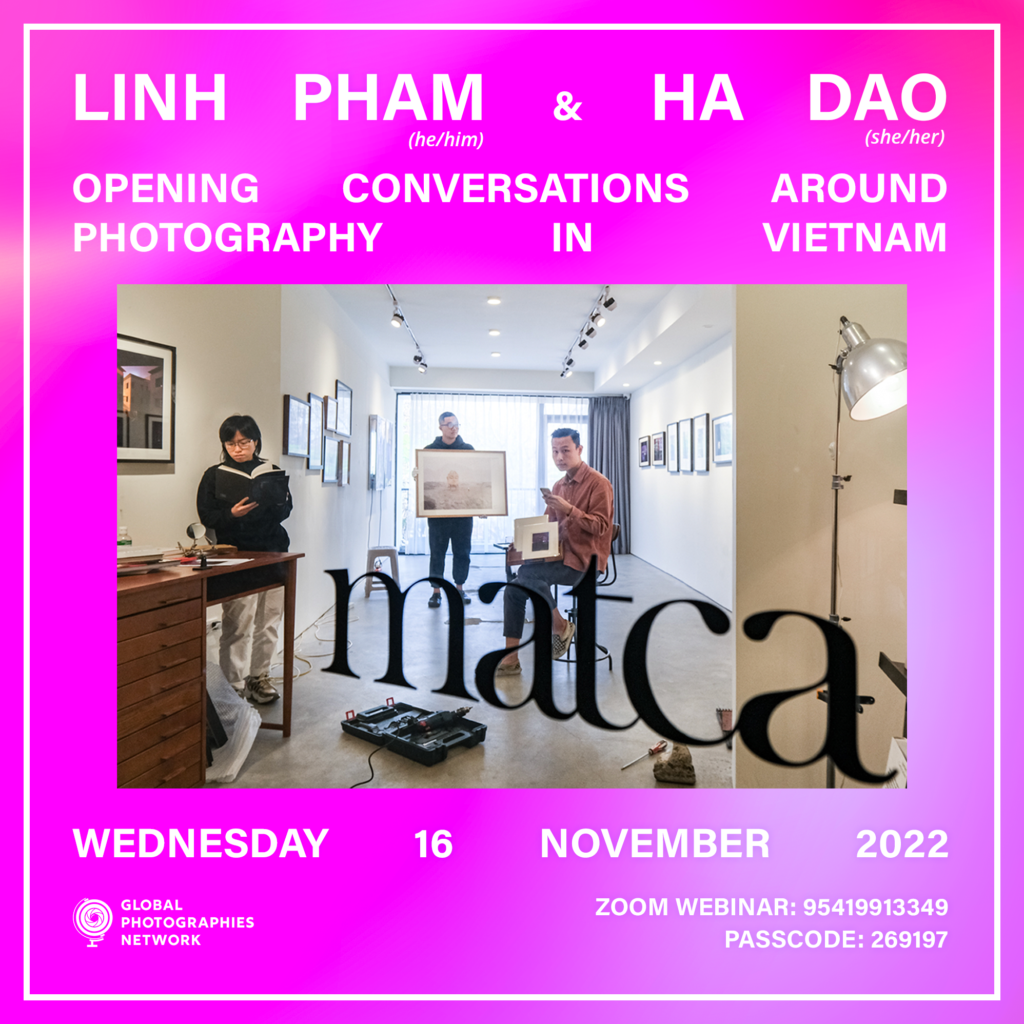 LINH PHAM & HA DAO: OPENING CONVERSATIONS AROUND PHOTOGPRAPHY IN VIETNAM
16 NOVEMBER 2022
This month, we get to hear from Hanoi-based photographers Linh Pham (he/him) and Ha Dao (she/her) as they present their talk: Opening Conversations around Photography in Vietnam.
Linh Pham and Ha Dao will present their work at Matca, an independent photographer-run initiative in Vietnam, in conversation with Eugenie Shinkle, co-founding editor of C4 Journal. Addressing the lack of infrastructure for photography in their home country, Matca was founded in 2016 as an online journal and has since evolved across platforms including a physical space and a small imprint called Makét. They will share the peaks and valleys of mapping the contemporary scene, navigating the contested Vietnamese photographic legacy, as well as making exhibitions and publishing books among various constraints over the past six years with humble resources.
Last but not least, the talk will focus on Matca's recent digital publishing collaboration with the UK-based C4 Journal, which shares the common goal of opening up different ways of thinking about the medium and promoting emerging talents in photography.
Links to further resources: